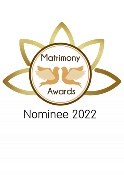 Weddings &

Occasions

Making the right choice for Wedding cars and guest transport is almost as important as choosing the right partner! We take great pride in being part of your special day and will go the extra mile to ensure your wedding transport is completed in style and on time.

New to our Fleet is our White Tesla Model X Super Car with Falcon Wing Doors Ideal for Bride / Groom Transport. The extra head height on alighting is ideal for the bride and bridesmaids to ensure a dignified exit.

As well as our Wedding packages, we can offer a bespoke service to work with your ideas and wishes to make your day as special as it should be.

We also operate large MPV's Ideal for transporting guests home or to their respective accommodation.

We do not take a deposits but ask that once your date has been confirmed by Reem Executive you make a kind donation to our chosen charity. Confirmation of your donation will then secure your date.
Click on the links above to make your donation.

Terms and Conditions apply
Our wedding Packages
Gold Wedding Package £295.00
This package is ideal for those choosing one trip from home to the ceremony or venue especially popular as a surprise for the bride or Groom. Includes Decorations, Ribbons and flowers, Choice of Music and seating for up to 5 adult passengers.
Platinum Wedding Package £395.00
This Package can give an extended use of our Tesla Model X from home to venue and onwards for the wedding party to their venue with waiting throughout the ceremony included
Diamond Wedding Package £495.00
This Package is an extension of the Platinum package with inclusive usage of the car and driver to a maximum of 4 hours. Ideal for a drive out for the Wedding Party to get some alone time with complimentary fizz or refreshment of choice
Some Lovely Reviews we have had from past Weddings
******
Reem really do 'Raise the Standard' not only did they get me to my wedding in the snow but they also ensured that the vehicle was sparkling clean. I am still not sure how this is possible after driving in such awful weather conditions. I have used their service on several occasions and always found them to be extremely reliable and helpful. Their vehicles are very comfortable and what better way to start a holiday without the stress of airport parking. I would highly recommend them. I have also had the pleasure of producing a film for them during which time this has reinforced what lovely people they are.
*****
Reem provided the car for my husband and I to get from our wedding venue to our hotel. The service was exceptional.
****
Reem was used for our daughters wedding to move many guests to and from hotels to the church and the reception. Their work was carried with great efficiency in a relaxed and friendly manner.
*****
Nicholas Ellam Hi James, Many thanks for the superb service down to London and back yesterday. Took all the stress out of attending a wedding in an unfamiliar place and with a passenger with limited mobility Reem really do 'Raise the Standard'